Frequently Asked Questions (FAQ) by Students
Everything you need to know about essay writing services, how to reclaim your money after getting scammed, and other questions students may have regarding buying a paper online. All in one place. Look no further.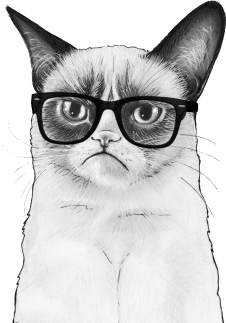 Q.
Is it safe to buy essays online?
A.
Yes, it is. The long answer to your questions "Is buying essays online safe?" and "Where can I buy an essay safely?" is a little more complicated. Not all websites that write papers for you are worthy of your trust. However, using common sense and honest reviews on ScamFighter and other feedback platforms, you can find reliable companies that produce high-quality writing and can help you get through high school and college.
Q.
Should I buy pre-written essays?
A.
You shouldn't fall for affordable prices and instant delivery if you expect to get high grades. Most of the pre-written essays for sale are the papers rejected by students because of their poor quality or unacceptable volume of plagiarized text. When you buy pre-written essays, you can't be sure they will meet all the requirements of your assignment, unlike custom-written papers. So don't waste your money and instead order a high-quality essay tailored to your needs.
Q.
How to turn in a custom-written essay and not get caught?
A.
It's easy to avoid getting caught buying essays online if you know a few useful tricks. Here's our advice on how to not get caught plagiarizing or buying papers:
Make your order as detailed as possible and stay in contact with the writer to ensure he or she understands your requirements.
Request a plagiarism report or check the paper yourself using reliable online tools to prevent accusations of academic dishonesty.
Read the paper before submission and be ready to answer the professor's questions about it.
Proofread the essay you get if it's your first time ordering the paper from a particular company.
Add your signature phrases and a couple of small mistakes to make the paper you bought look more like your work.
Q.
What are the benefits of using custom essay writing service for students?
A.
The benefits of ordering papers online outweigh the risks. After all, you pay to free up your most valuable resource - your time. When you don't have to worry about homework, you can concentrate on extracurricular activities, visit your family, go out with friends or your significant other. You can also delegate the annoying and useless tasks and focus on assignments that provide the knowledge and skills you will need.

Once you find a reliable essay writing company, you will forget about the stress of the pressing deadlines and trying to juggle too many tasks at once. Your school life will be a stroll in the park, compared to your current struggles.
Q.
I was scammed. How do I get my money back?
A.
We have a great post on
what to do if you've been scammed
on our blog. Here are the highlights on how to get your money back from a scam:
Contact the manager, but do not provide personal information or your school name.
Spread negative feedback online to speed up the negotiations.
Get ScamFighter Dispute Resolution Center to help you.
Contact your bank, credit card company or PayPal and ask them to reverse the transaction.
Q.
How to avoid scam companies?
A.
Essay scam is getting out of hand, and every student should know the basic safety guidelines on how to avoid scammers. To prevent fraud, you should:
Read the Terms of Use and Money-Back Guarantee before placing the order.
Study the company's website, social media pages, and reviews on independent platforms.
Check their contacts, address, ask difficult questions to the support team. Avoid companies that do not process PayPal payments.
Forego websites with bad English and poor grammar.
Q.
How to recognize fake reviews?
A.
We've posted a great article on how to spot fake reviews on our blog. A fake review:
Concentrates on the features instead of results.
Is 100% positive without a single negative aspect.
Is full of meaningless praise without proof or examples.
Looks more like a novel than an honest opinion by a real person.
Repeats the company's name multiple time to improve SEO stats.
Q.
Can my professor identify an essay bought online?
A.
If you do everything right, your professors will never suspect a thing. Most educators rely on automated software like TurnItIn to check papers for plagiarism. If this check is mentioned in your assignment's requirements, you need to specify it in the order details and get a plagiarism report. If you learn that your professor relies on students' writing portfolios to catch cheaters, choose one writer and stick with them throughout the term. This way, the professor will find no inconsistencies in the writing style and have no ground for suspicions.
Q.
What if my professors find out I purchased an essay online?
A.
Professors might suspect you pay someone to write your essay. However, there is a difference between knowing something and being able to prove it. They might notice the change in writing style if you'd been writing the papers before you started ordering them online. Most professors will also note if you switch between writing companies and writers. If your school receives hard proof that you bought the paper online, you might get expelled. But 99% of the time professors can't prove anything, so there is no cause for concern.
Q.
What if my paper is plagiarized?
A.
You are in trouble! Most schools expel students for academic dishonesty and confessing you got the paper online will make things worse. To avoid accusations and problems, always check papers for plagiarism before submission. Either do it yourself using free and premium online tools or order a plagiarism report with your paper. Most writing companies offer a basic plagiarism report for free. An in-depth scan will cost extra, but it provides a 100% guarantee your paper is original.
Q.
How to beat TurnItIn?
A.
There are dozens of articles online on how to cheat TurnItIn. Some popular methods are:
Replace spaces between words with letters "x" and color them white. TurnItIn won't find a match for your single-word paper.
Convert the text to PDF and manipulate the formatting until TurnItIn can't associate the symbols with the text.
Paraphrase the sources or change most of the words with synonyms, and the plagiarism checker won't be able to find a match.
Translate an original work from another language, using your own knowledge or online translating tools.
Though many students rely on these tips on how to trick TurnItIn, there is no proof of their efficiency. The developers are continuously upgrading the software to account for students' tricks. Accept that there is no way to cheat TurnItIn.
Q.
What is the best essay writing company?
A.
There are thousands of online writing companies and more pop up every day. At ScamFighter we do our best to check out as many websites as possible, but there are too few of us and too many of them. We don't have the manpower to review every company to identify the best essay writing service objectively. However, there are dozens of essay writing service reviews on our site, and we vouch for the companies in our Top lists.

We welcome honest and objective feedback. The more reviews you post, the easier it will be for fellow students to make the right choice.
Q.
What is the cheapest essay writing company?
A.
Astronomical prices do not equal high quality. Some writing companies sell you a brand, and their prices are ten times higher than average rates. Others waste thousands on advertising and make you cover their marketing expenses. Instead of paying the writer you end up sponsoring those annoying YouTube, Facebook, and Google ads. Other companies offer excellent value for your money through reasonable rates. Some of the most affordable websites we've reviewed are SpeedyPaper, SuperbPaper, WritePaperForMe, and others.
Q.
Is buying essays legal?
A.
Yes, it is. There is a debate about the legality of the writing services, but their opponents fail to read the terms of use carefully. Most essay writing companies offer their papers as examples to inspire students and get them on the right track. Learners can also rely on the papers bought online to provide research pointers and valuable references. Writing companies are not responsible for the further use of the papers they provide.
Q.
Is buying essays ethical?
A.
It's not about ethics. Be honest with yourself about your goals. Buying an essay is easy and quick, as a result, you free up much time and mental resources. You can forget about useless assignments and complete the critical work that will influence your future. You can also waste all your money on buying homework and laze around binge-watching Netflix. Your grades might be passable, but you will have nothing to show for them. Put writing services to good use, they are only a tool for you to fulfill your goals and dreams.