Thesis Statement Generator by ScamFighter
Five reasons to use Thesis Statement Generator by ScamFighter:
For students everywhere tasked with creating a compelling thesis statement, the challenges can seem impossible. Crafting the perfect line that will be the guiding light of your essay or research paper can be daunting. However, there's a solution that can make the process easier and even enjoyable.
Enter the Thesis Statement Generator by ScamFighter. This remarkable tool functions not only as a thesis maker but also as an argument generator. It streamlines the thesis statement creation process and provides a clear, concise, and impactful result. Here are five reasons to consider using the Thesis Statement Generator by ScamFighter:
It's 100% free. There are no subscriptions, fees, or payments. No credit card needed.
It's simple. Select a mode, fill in 3 to 5 fields, and you're golden!
It's ready for use. Copy and paste the sentence right into your paper!
It's professor-proof. Teachers everywhere love the results we produce.
It's exciting. Enjoy the power of creating awesome theses without lifting a finger.
So, the Thesis Statement Generator by ScamFighter is not just a tool; it's a convenient companion in your academic journey. It offers an effective and easy-to-use solution to a problem that many students face, making thesis statement creation an enjoyable process.
Moreover, the flexibility of this argument generator to adapt to different topics and fields makes it an invaluable asset. Its ability to deliver high-quality, professor-approved thesis statements without cost makes it an excellent choice. Why not try this thesis maker free tool and see how it can transform your academic writing process?
How to use the Generator
Fill out all fields. Otherwise, your thesis will be incomplete.
Avoid wordy phrases. Complexity is the enemy of style.
Avoid using punctuation marks. The generator will add them for you.
Don't capitalize words. We'll capitalize the right one automatically.
Choose the right mode for your paper. There are three options: Standard Mode, Grumpy Mode, and Lazy Mode.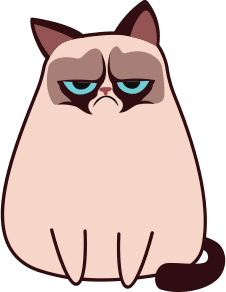 Standart mode
Grumpy mode
Lazy mode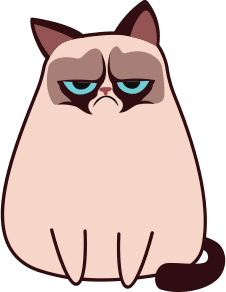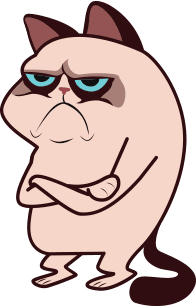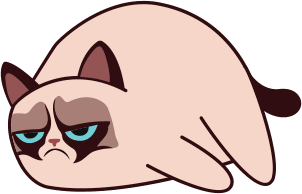 ScamFighter-Approved Writing Services:
Endorsed by ScamFighter, a range of writing services is available to users seeking academic assistance. Among these, one popular tool is our Thesis Statement Generator. Like many online tools, this digital device demands the user to supply several phrases or sentences. The requirement usually entails the topic you're working on, the major arguments you're presenting, a counterargument you'd like to consider, and your conclusion.
Just like a thesis statement maker, the mechanism of this online tool is relatively straightforward. Once you have provided the necessary information, these web apps operate to amalgamate the data you've filled in. Occasionally, they might alter the positions of the sentences or phrases, resulting in an output that can sometimes be incomprehensible. You may be in a predicament with a sentence beyond use, just like a faulty thesis maker would produce.
Yet, fortune favors the brave, and if you're lucky, you might be able to edit the result to produce a usable thesis. Still, it's often perceived that using a thesis statement maker or thesis creator can be more of a time drain than a beneficial tool for essay writing.
A common question lingers: why don't these online tools work efficiently? The answer lies in the fact that Artificial Intelligence, which these tools rely on, is still in its nascent stages of development. It does not possess the capability to read your mind over considerable distances or perceive your thoughts and ideas accurately. Moreover, should the day come when our AI overlord possesses such capabilities, they might be too preoccupied with global domination to bother with your thesis statements.
It leads us to realize that the effectiveness of a thesis statement creator is directly proportional to the quality of the inputs. The output will hardly be satisfactory unless you can pour insightful and comprehensive ideas into the thesis maker. And if you already possess such detailed thoughts and ideas, why would you need to resort to a thesis maker or creator? So while the idea of a thesis creater might seem appealing, its effectiveness depends largely on the user's input.
What Should I Do if I Can't Create a Strong Thesis Statement?
What steps should one undertake if they struggle to create a perfect thesis statement? We've all heard the adage: "Practice makes perfect." But in situations where a strong thesis statement feels unattainable, other viable solutions exist.
Have you considered delegating this critical task to professionals? With their profound knowledge and vast experience, these experts have crafted thousands of thesis statements for a diverse array of papers. A seemingly monumental task for you, these professionals can execute effortlessly. While you may spend days agonizing over a single sentence, an academic writer can construct a compelling thesis statement in under 10 minutes.
Another convenient and efficient tool is the free thesis statement generator. With just a few clicks, this online tool can help you structure your paper's thesis sentence. This process, while straightforward, requires thoughtful input to achieve the best results.
Furthermore, you could also utilize a thesis generator for research paper assignments. It is an ideal option if your assignment revolves around extensive research. You can obtain a well-structured thesis that fits perfectly within your research paper by inputting key findings, arguments, and counterarguments.
The benefits of these alternatives are manifold. Primarily, you receive a professionally crafted, top-tier paper with a perfect thesis statement that will impress your professor, potentially securing a high grade. It means you can attain high scores without the undue stress or time-consuming efforts that thesis statement creation often demands.
But perhaps one of the best advantages of these alternatives is the privacy they afford. Whether using a free thesis statement generator, a thesis sentence generator, or soliciting the help of professional academic writers, your secret is safe. Your classmates, professors, and even parents will remain oblivious to the little shortcut you've utilized. These options offer a means to achieve academic excellence without compromising your peace of mind. So why not explore them?
You get a professional-quality paper with a perfect thesis statement that will dazzle the professor into giving you a high grade.
You enjoy high scores without breaking a sweat and none the wiser. Your classmates, professors, and parents will never learn about the little shortcut you've used.
ScamFighter-Approved Writing Services:
SpeedyPaper
Based on 127 reviews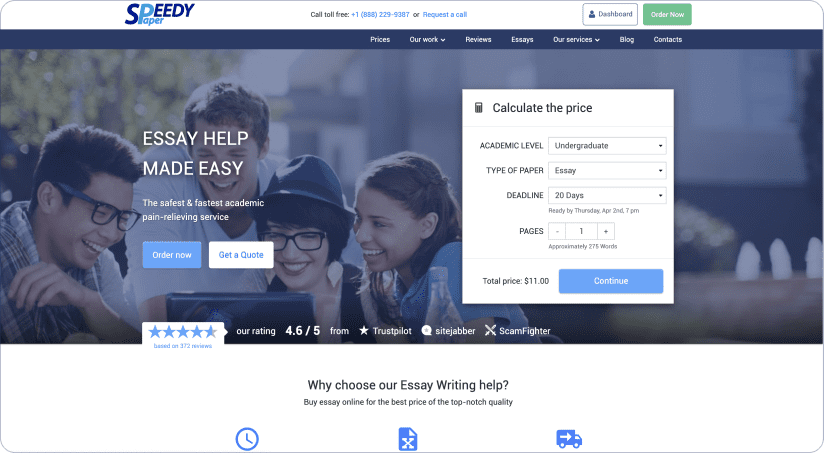 WritePaperFor.Me
Based on 17 reviews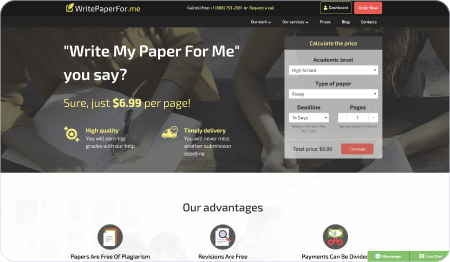 EssayPro
Based on 15 reviews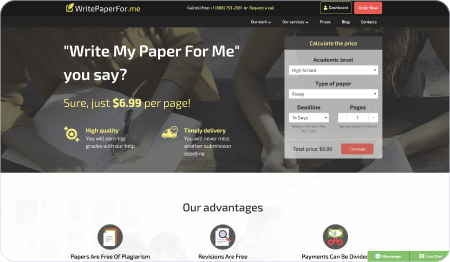 Why Did We Make our Thesis Generator Free?
After getting the result, you must be curious why we spent so much time and effort on developing a thesis builder that is no different from others. In a true spirit of ScamFighter, we want you to understand how all automatic thesis generators work and to stop falling for them. After using our thesis statement template tool, you now know:
еMagic, science, and talent have nothing to do with online introduction paragraph generator and thesis tools. They take your words and mash them together producing funny, ridiculous, and ultimately unusable results.
Relying on a thesis or topic sentence generator is naïve at best. Don't get your hopes up, as they will be dashed, and you will have to fend for yourself in the end.
Using automatic thesis generator for a research paper is a sure way to get a bad grade. The thesis statement is among the critical criteria professors assess when grading papers and using rubbish online tools will not bring you an A or even a B.
If you are here, we assume you realize none of the online thesis builders work, and you need help with your paper. We've got you covered!
How to Create a Strong Thesis Statement?
If you still have enough time and energy to create a thesis statement yourself, use this our simple algorithm. And remember you always have an option of reverting to the previous solution if your priorities change.
Write the paper according to the assignment. Thesis statements are impossible to craft until you have all your arguments and evidence in place. Keep your professor's requirements in mind. Theses for argumentative and persuasive papers are similar, but serve different goals and should reflect your understanding of the assignment.
Highlight two or three primary points of your paper. They should be present in your body paragraphs' topic sentences. You can also find them in your paper outline if you have created it before writing.
Add a counterargument to round up your thesis. If you've forgotten to address alternative opinions in your paper, do so now and add the main counterargument to your thesis statement.
Take a stand. Whether you are trying to persuade the reader, argue the point or narrate a story, your whole paper should point towards one underlying idea. Present it in your thesis with supporting claims and counterargument.
Edit the thesis until it fits into one sentence. You can start by copying the sentences from different paragraphs, but you need to condense them to make all pieces work in one sentence. Eliminate filler words and redundancies until you are satisfied.
As you see, there is no one-size-fits-all thesis statement formula. This critical part of any paper takes hard work and long hours. If you have little to no experience, you better try your luck with trustworthy writing services. They will ensure you turn your work in on time and receive a high grade.
There isn't a universal, one-size-fits-all thesis statement formula. The crafting of this pivotal section of any academic paper demands relentless effort and extensive hours. One helpful tool to consider is the AI thesis generator. This innovative software uses artificial intelligence to understand your paper's central theme and craft a compelling thesis statement, even if you're a novice in thesis writing.
However, the challenges might multiply if your paper involves comparing and contrasting different ideas or elements. In such a scenario, a compare and contrast thesis generator can be a real game-changer. This specific tool is designed to create a balanced thesis statement that effectively encapsulates the essence of your compare-and-contrast essay, aiding you in delivering a more coherent and structured paper.
Despite the assistance these tools can provide, if you feel uncertain or overwhelmed, it might be best to turn to trustworthy writing services. These professionals, with their experience and expertise, can ensure that your work is submitted on time and meets the high-quality standards that academia requires.