Introduction
Being a college student is not about active campus life and interesting fellowship only. In the vast majority of instances, learners are continuously looking for an opportunity to improve their skills, advance knowledge, and expand their vision, which is the basic idea of college studying. At this point, it is crucial to realize and admit that student life is filled with distractions and activities that prevent them from the flawless educational process. From my personal experience, I can tell that balancing life and studying is not easy, especially if you strive to thrive in both directions. The importance of efficiency in college cannot be denied, but students should be ready to make an effort to get closer to the desired results. Detecting the best techniques and tips on how to be productive as a student is undeniably halfway to success, but it may take a lot of time, motivation, and energy to select the most effective and suitable ones.
Understanding Productivity and Concentration
What is productivity? Why is concentration important for college students? If you manage to answer these questions, you are ready to start working on your habits. The knowledge on how to stay effective in your studying may help you forget about any issues and enjoy your college years.
Do you have to study late because you procrastinate all day? Are there lots of distractions that confuse and puzzle you? Do you struggle to accomplish tasks on time? Chances are you lack time management and problem-solving skills that could contribute to your efficiency. However, before you dive into the process, you need to come up with reasonable definitions. What does productivity mean for you? How can you define concentration? Does it mean you will have to spend all your free time searching for the information, analyzing the most relevant data, and working on certain conclusions? Absolutely not. I am deeply convinced that productivity is about the ability to cope with all academic projects without any pressure on other aspects of life.
Are you ready to start looking for effective guidelines on how to be productive in studies? Once you realize what concentration and efficiency mean, you can proceed to read the text and detect flawless and easy-to-accomplish recommendations on how to increase productivity in study.
Techniques for Improving Concentration
Are you still concerned about how to study productively? Flawless time management skills and the ability to ignore distractions are the best solutions for you. Additionally, follow a few other guidelines that will draw you closer to the desired results:
Opt for an Impeccable Time Management Method: Breaking your work into intervals may be a good idea. It will help you stay focused on one task for a specific stint. You will neither get tired nor bored. Besides, chances are the work will be done much faster.
Specify Your Goals: Certainty and goal orientation are indispensable for students who strive to succeed. It is much easier to achieve the desired results if you have your goal defined. If your goals seem too big and unreal, you should divide them into smaller, more manageable ones.
Avoid Multitasking: Although the vast majority of learners do their best to save as much time as they can, multitasking is not the best choice. Unfortunately, there are only a few people who can cope with numerous assignments at the same task and do them well. Instead, students frequently fail with all the projects, losing their motivation and inspiration.
Take Breaks: Stress, exhaustion, and mental fatigue are the most common causes of burnout. Regular breaks are a shortcut to a productive study. Do you feel stuck with certain tasks? Skip it and go back to it after a quick break.
Strategies to Boost Productivity
No matter if exams are coming or you just need to deal with certain college projects — productivity and goal orientation are needed. While most learners are trying to find tips that would give a hint on how to increase efficiency in study, you should focus on general strategies that could contribute to the process without critical life changes.
Choose a bright and open space for studying
Start with the subject you like
Come up with a comprehensive plan of work
Do not ignore rewards
Use professional help
Utilizing Technology for Enhanced Focus
Are you still concerned about how to be more productive in studies? With the rapid development of technology, staying concentrated is much simpler. Browsing the web, you will come across an impressive number of apps and websites that will help you forget about procrastination once and forever. Due to the growing demand, the number of services is increasing, so you should be ready to analyze some of them, compare their specifications, and select the ones that are the most appealing and easy to use.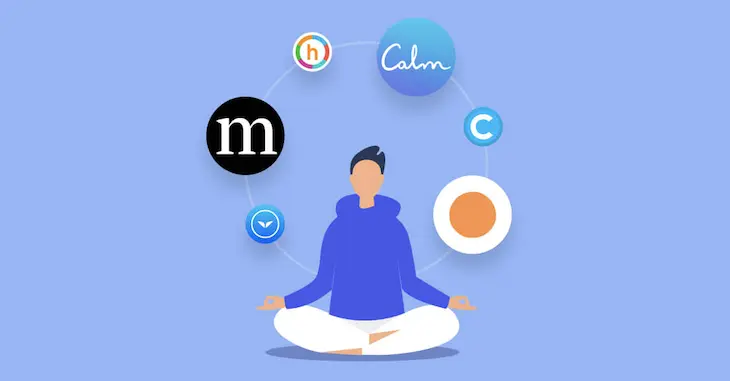 When it comes to productivity and focus apps, most students will mention Todoist, Trello, Forest, Toggl, and an array of other applications that will make studying not only more concentrated but also faster and more guided. Set your limits and stay focused on accomplishing the assignment.
The Role of Healthy Habits
There are lots of techniques on how to stay productive while studying, but the most important thing to remember here is that your health matters. Striving to achieve certain academic goals, you should never forget about your well-being. Healthy sleeping habits, a nutritious diet, regular exercising, and similar options will help you stay productive much longer.
Are you running late with some of your college assignments? There is always a chance to get professional help online and avoid all-nighters. Check out the Scamfighter page, compare the available platforms, and opt for the one that offers high-quality papers, competitive costs, a money-back guarantee, an extensive revision policy, and maximum safety appreciated by learners.
Overcoming Common Challenges
Learning how to be more productive as a student, you should remember that the theory is nothing, while real life matters. You may know all the rules and tricks that could help you prosper, but if you fulfill none of them, chances are there will be no use of them. Take your time to analyze your schedule and find the gaps. Follow simple recommendations to discover how to increase study efficiency without much effort.
Take breaks when possible
Change your activities often
Deal with the most urgent and important projects first
Stay consistent and diligent in what you are doing
Avoid monotonous assignments
Enjoy the process to benefit from the result
Conclusion
Taking into account all the productivity tips for students and fulfilling at least some of them, even the laziest and the least motivated learners can improve their schedule, stay more focused on certain assignments, and make the studying process much more enjoyable. Take little steps to the desired success and enjoy the process with simple and effective guidelines.
FAQs
There is no way you will succeed with the undertaking unless you are focused on the effective tips, techniques, and guidelines that keep you efficient and prosperous with your studying.
Take care of your health, take regular breaks, divide your complicated projects into manageable ones, and get yourself an opportunity to thrive.
A conducive study environment should be organized, well-lit, and free from distractions. It's beneficial to personalize the space with comfortable seating, proper ventilation, and adequate resources like books or study materials.