College life is a whirlwind! It's easy to lose time between lectures, part-time jobs, and social life. Thankfully, I discovered some of the best iPad apps for college students that helped me stay organized. Apps like Notion, Todoist, and GoodNotes can be lifesavers.
Time Management Principles
Look, winging it through your semester isn't a strategy. Trust me, I learned that the hard way. A set routine or an online student planner can make a difference. Knowing what needs to get done and allocating time for those tasks can save you from last-minute cram sessions. It also leaves room for some well-deserved downtime.
Benefits of Time Management Apps and Tools
Wondering why use an app instead of paper for note-taking? Allow me to explain. Firstly, these apps are constantly accessible, residing in your pocket or bag. It's far less likely for you to misplace your phone than a random piece of paper, right?
Reminders: Set it and forget it. These apps alert you.
Accessibility: Access your to-dos from multiple devices.
Efficiency: Automatic syncing, updating, and scheduling.
Customization: Tailor the app to suit your study patterns.
Still not convinced? Look, as students, our lives are already complicated enough. These apps are designed to simplify, not complicate. With intuitive interfaces and useful features, these tools can make a difference in your academic journey.
Popular Time Management Apps and Tools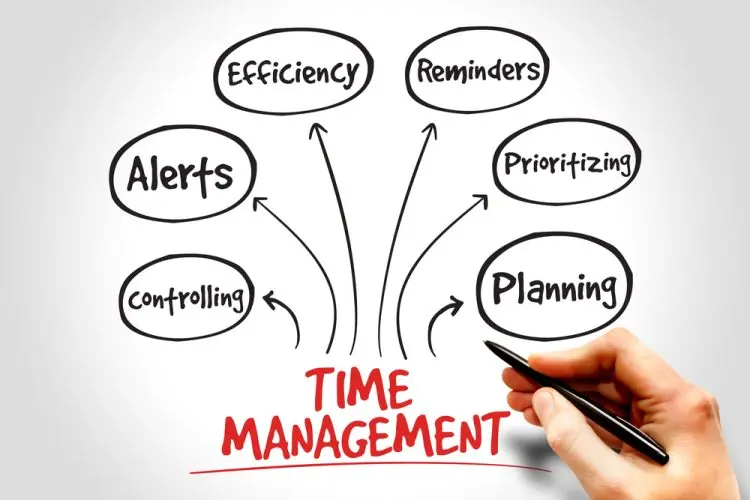 So, you're all set to get organized but don't know where to start? Fret not; I've got some killer app ideas for students that'll turn you into a time-management wizard. Trust me, these aren't your run-of-the-mill apps but something that helped me – and they can help you, too!
Todoist
Okay, let's dive in with Todoist. It's a game-changer when it comes to time management. This app offers customizable project folders, quick add options, and natural language input. For instance, you can type "Finish essay by Friday," and the app sets a reminder for that day. Trust me, it's like having your assistant.
Trello
Next up is Trello. Don't roll your eyes; it's not just for work projects! I found Trello to be the best planner app for students. You can create boards for each subject or project, add cards for tasks, and move them around as you progress. It's visual, intuitive, and super effective for monitoring your studies.
Microsoft To Do
Last but not least, Microsoft To Do. This app is simple but effective. You can create multiple lists, set reminders, and even add subtasks. Here are some tips: use the "My Day" feature to prioritize tasks for the day, and don't forget to break down bigger tasks into smaller, manageable ones. It'll keep you sane, I promise.
Time Tracking and Pomodoro Technique Apps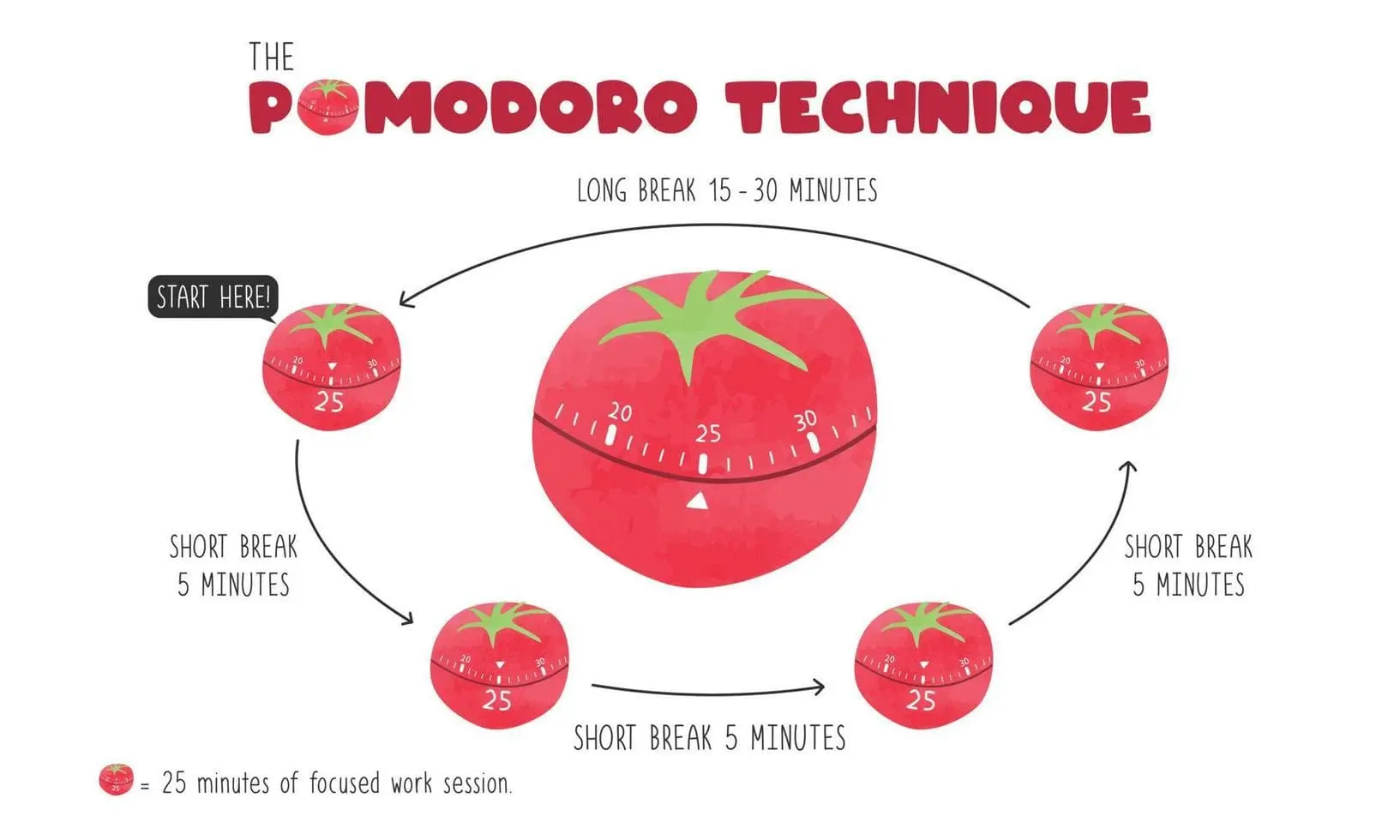 Now, onto something that's a favorite of mine – time tracking and the Pomodoro Technique. You need one of these if you're always wondering where your day went. You should consider the best student planner app with time tracking, and Pomodoro features for a full package. It's like the Swiss Army knife of productivity.
Clockify
Clockify goes beyond being a mere clock – it's a game-changer! This application enables you to monitor your study hours in real time. Additionally, you can establish Pomodoro timers, ensuring you dedicate 25 minutes to work followed by a 5-minute break. It's akin to having a personal coach guiding your study and relaxation intervals.
Focus Booster
Focus Booster gets two thumbs up from me. It's elegant and to the point. Plus, it is the best calendar app for college students. You can sync your study sessions with your calendar, ensuring you never double-book yourself. The built-in Pomodoro timer keeps you on your toes.
Be Focused
Be Focused is the app that wants you to succeed but doesn't boss you around. Here's the plan: set up a task, decide on the interval lengths, and get going. Simple, isn't it?
Goal setting.
Custom intervals.
Reports.
Why is planning so crucial, you ask? Because it helps you get a bird's-eye view of your workload. And knowing is half the battle. With Be Focused, you have all the tools you need to make that plan stick.
Project and Team Collaboration Tools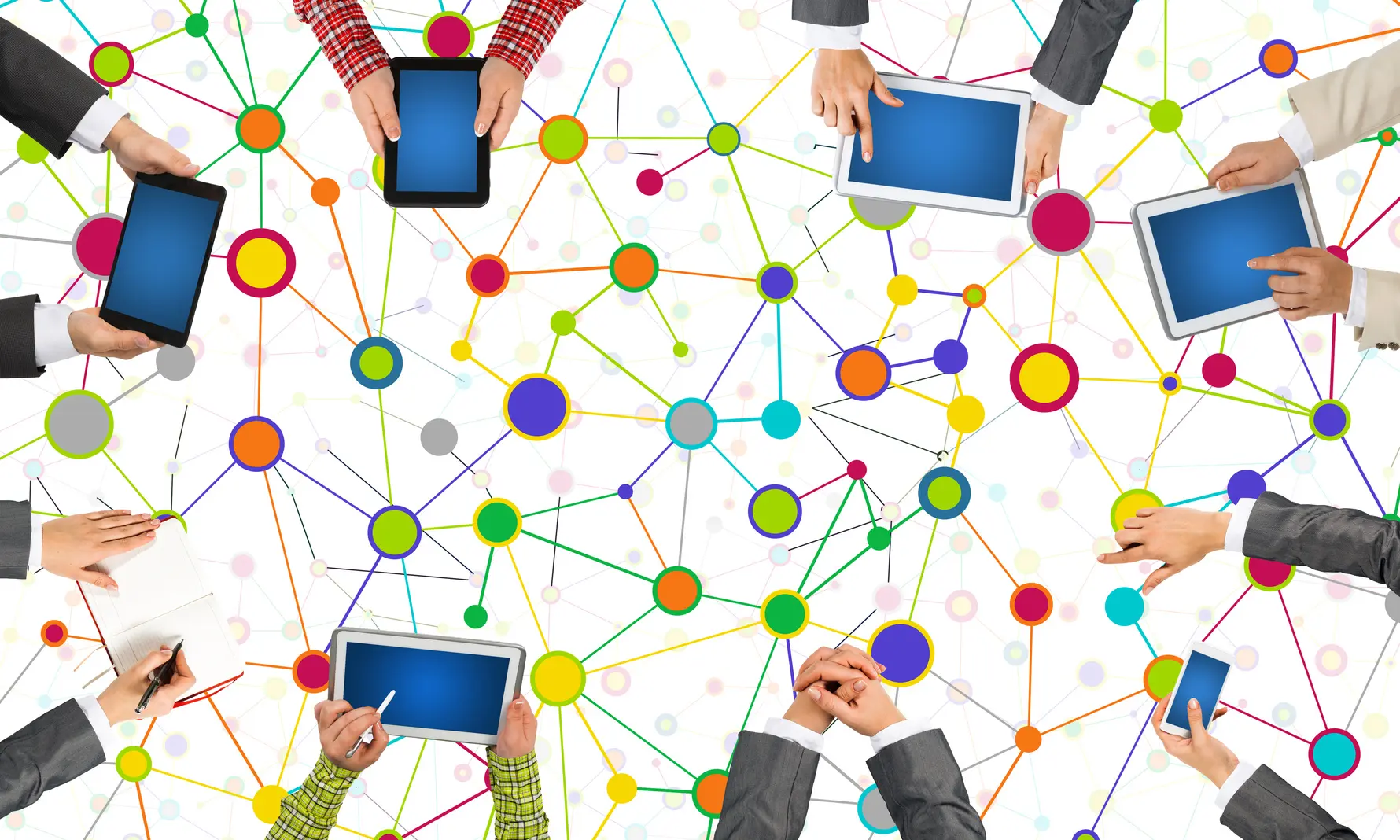 Let's switch gears and talk about group projects. Ugh, I know! Coordinating with teammates can be like herding cats. However, some planning apps for students can ease the pain. These tools are essentially your project's control center, helping you and your team stay on the same page.
Asana
Asana is a staple for project management, and it isn't just for corporate folks; it's fantastic for college students, too. Assign tasks, set deadlines, and even add attachments in one place. The best part? You can visualize your project timeline, which helps when juggling multiple deadlines.
Slack
Slack isn't just a chat app; it's a lifeline during group projects. Slack stands out among time management apps for students because it centralizes all your communication. No more digging through email threads or trying to remember who said what. Create channels for different projects or subjects, keeping all related files and discussions organized.
Smartsheet
Smartsheet might sound technical, but it's all about productivity. It offers templates for project planning, complete with Gantt charts and automated workflows. It brings a professional touch to your academic projects.
Study Aids and Educational Apps

Lastly, let's talk about apps that can help you study. Your planning and team tools are in place, but what about understanding the material? Here are some time management tools for students that double as study aids.
Quizlet
Quizlet is your buddy for nailing down those tricky terms and concepts. It allows for excellent scheduling by letting you set deadlines for mastering certain topics.
Flashcards: Make your own or use shared sets.
Practice Tests: Take mock quizzes to gauge your understanding.
Games: Make learning fun and engaging.
Why is scheduling so crucial here? Because revising bit by bit is way more effective than cramming. Quizlet helps you do just that.
Anki
It is one of those college apps for students that feels like a neuroscientist designed it. It employs spaced repetition to help you remember information for the long haul. If you're into that, you can customize your cards with images, audio, or even LaTeX equations.
Evernote
Evernote is like that quiet student in class who knows all the answers. It's a perfect app to help you focus on collecting all kinds of study material. Clip web pages, scan handwritten notes, or jot down quick thoughts in one place. With Evernote, your study materials are organized and searchable, making it easier to concentrate on what matters: learning.
Goal Setting and Habit Tracking Apps

If you want to level up your college life, this next category is a goldmine. Goal setting and habit tracking are organizational tools for students that can take anyone from frazzled to focused.
Habitica
Habitica is an app that turns your daily responsibilities into a role-playing game. Yes, you heard that right! You can earn points and rewards for ticking off tasks and maintaining good habits. Think of it as leveling up in a game but in real life.
Strides
Strides is one of those organizational apps for students that you didn't know you needed but can't live without once you try it. It's also a fantastic planner that helps you set goals and track your habits over time. You can set up all kinds of metrics to see your progress.
MyLifeOrganized
MLO is pretty slick regarding the availability of features. You can prioritize tasks, set deadlines, and even create dependencies.
Auto-Prioritization: The app sorts tasks based on deadlines.
Zones: Geolocation reminders when you're near a relevant place.
Cloud Sync: Access your tasks from any device.
What sets MLO apart is its availability across platforms, making it easier to keep tabs on your goals wherever you are.
Personalizing Time Management
The key to surviving and thriving in college is personalizing your approach to time management. There's no one-size-fits-all here. But these are some of the best productivity apps for students that make a difference. Pick and choose what resonates with you, experiment, and find your groove. You've got this!
FAQs
When selecting a time-management app, prioritize ease of use, customization options, and cross-platform availability. Also, look for an app that integrates well with your other software.
Pomodoro Technique apps specialize in breaking your work into intervals, usually 25 minutes, followed by a 5-minute break. A general time-tracking application offers a broader range of tracking features without the specific focus on work intervals.
Using multiple apps can help you organize different aspects of your life. For example, you can use one app for study sessions and another for team projects. Just make sure they complement each other to avoid redundancy.