The Ultimate AMA Formatting and Citation Guide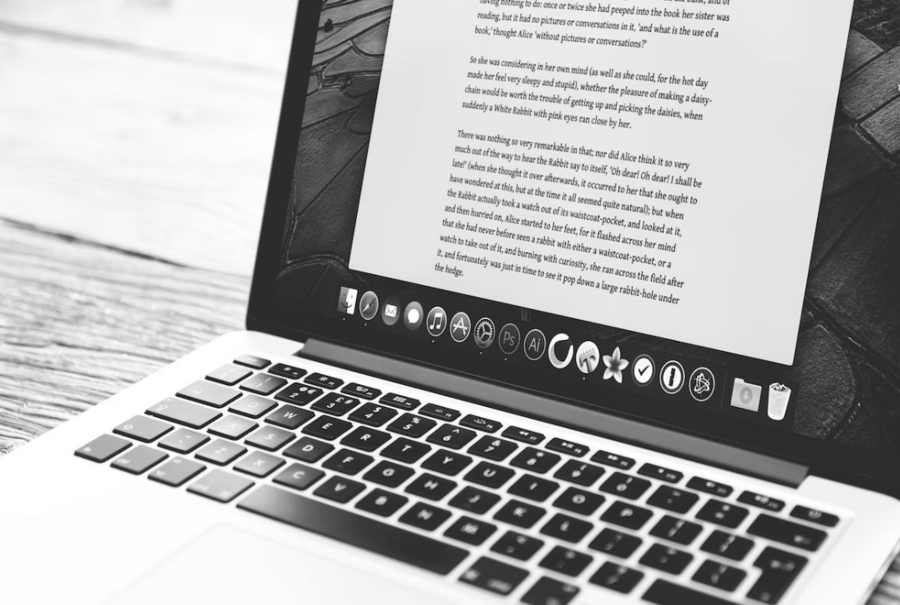 5491
Table of Content
If you dream to become a nurse or a doctor, you will have to go through Medical school, and one of the challenges awaiting you will be the AMA formatting style. Today we'll cover the specifics of this particular style and offer an AMA paper sample to help you complete written assignments quickly and hassle-free. If you want to learn more about other academic citation styles, check out our previous article.
What Is AMA Format?
Biomedical professionals pioneered AMA writing style for medical papers. The abbreviation stands for American Medical Association. This is the preferred style for most international peer-reviewed journals on Medicine. However, medical and nursing students should also be familiar with this style, as it is widely used in Medical schools and universities.
The AMA formatting is twofold, and you should be aware of both aspects when writing the paper. This style can be used either for formatting the list of references or the whole document. You should always consult your professor which formatting style to apply for the text and which is appropriate for the bibliography.
How to Write an AMA Style Paper?
We won't go into the intricacies of writing medical research papers or articles for scientific journals. There are plenty of articles on our blog about choosing an essay topic, using online libraries or managing your time. Today we'll cover the steps you need to take to turn a basic text into a perfectly formatted AMA paper.
General Formatting Rules
After you have finished the paper, follow these guidelines to format it according to AMA Formating Guide:
Left align the text and make it double-spaced.

Use 12 pt. font. Serif fonts, like Times New Roman, are preferable for text, while non-serif fonts, like Arial, are used for tables. There are no exact font guidelines, so you should consult your professor.

Apply 1-inch margins on all sides of the page.

Include a running header with a short page title (left aligned) and a page number (right aligned).
AMA Paper Structure Requirements
There are four major parts to any AMA paper:
Title Page

Abstract, which can be structured or unstructured

Text, including introduction, methods description, research results, and discussion

References
AMA Title Page
American Medical Association does not offer a title page template. According to AMA guidelines, the title page should provide:
Title of the Paper

Authors' Names

Degrees, if any, above Bachelors'

Contact E-mail Addresses

Institutional Affiliation

Word Count excluding title page, abstract, tables, figures and a list of references.
AMA Paper's Abstract
An abstract should summarize the critical aspects of the research paper and inform potential readers of the findings. Therefore, a summary should include the aim of the study and background information, the experimental methods used, primary research results and significant conclusions derived.
A structured abstract is 250 to 300 words long and is used for clinical or systematic reviews and original data reports. Depending on the type of report, a structured abstract can comprise a different set of standard headings. Unstructured abstracts are appropriate for other types of medical research papers and are up to 150 words long. The list of 3 to 10 keywords should be at the end of an abstract, representing the critical concepts of the paper.
AMA In-Text Citation
Each following reference is cited using Arabic numerals in superscript. Multiple sources can be cited and separated by a comma or connected by a hyphen. Include page numbers, where necessary, using parentheses after the citation number. Superscript citations come before colons and semicolons but after periods and commas.
Quotes can be introduced in two ways:
Run-on quotes are up to 4 lines long and can be presented within the body of text surrounded by quotation marks.

Block quotes are longer than four lines of text and should be separated from the body of writing by blank lines and a ½ inch block indent. There are no quotation marks around the block quote.
If any changes to the quote are necessary, they are taken into square brackets, even if you only change the capitalization of the first letter. Use italics to emphasize certain words or ideas and add a note [italics added] at the end of the sentence.
How to Create an AMA Bibliography?
The bibliography of sources used to write the paper goes at the end of the AMA style manuscript and is titled "Reference List". Instead of listing the sources alphabetically, place them in numerical order as they appear within the paper. Each of the references should be single-spaced and following lines of the reference should be indented.
General Rules of AMA CItation
The information necessary for an AMA style bibliography includes:
Author's last name

Author's first and middle name initials

Title of the article (Sentence case)

Abbreviated journal title (Title case)

Year of publication

Issue number

Inclusive pages
Unlike other citation styles, AMA format requires the use of authors' last name and initials without punctuation. Commas are used to separate different authors:
Watson J, Bing CM, Greene RL
Medical journal titles aren't used in their full form. To find the correct way to abbreviate the title, consult the National Library of Medicine database. Italicize the journal titles.
Periods divide reference data into bibliographic groups, whose elements can be separated by:
A comma to list a set of closely related bibliographic elements (authors' names);

A semicolon to divide the different bibliographic elements;

A colon after the connective phrase, between the paper's title and subtitle, or before the publisher's name.
AMA Formatting Examples
Check out the following examples of proper AMA formatting:
Article with up to 6 authors
Barry JM. The site of origin of the 1918 influenza pandemic and its public health implications [Commentary]. J Translational Med.January 20, 2004;2(3):1-4.
Article with over six authors
McGlynn EA, M.Asch S, Adams J, et al. The quality of health care delivered to adults in the United States. N Engl J Med. June 26, 2003; 348(26):2635-2645
Anderson KM. Enhancing Resilience in Survivors of Family Violence. New York, NY: Springer; 2010.
Sisk JE. Cardiac catheterization. In: Krapp K, ed. The Gale Encyclopedia of Nursing & Allied Health. Detroit, MI: Gale Group; 2002:407-412.
U.S. National Library of Medicine. Back Pain. MedlinePlus. http://www.nlm.nih.gov/medlineplus/backpain.html. Accessed October 31, 2010.
How to Save Time on AMA Format References?
After the paper is complete, formatting the reference list can take you days, if you have used more than a dozen sources. To save time and make your life easier, use specialized software and online services instead of formatting the list manually. These three services use AMA template and can take care of your reference list in mere minutes:
Citethisforme is a Chegg-powered online tool that generates references in hundreds of citations styles, including AMA. You can cite books, journals, websites, dissertations and more with a couple of mouse clicks. There are manual and automatic modes that ensure you mention the right source every time. Helpful pointers on using sources might help you reevaluate and improve your writing.

Bibme is another Chegg service for AMA format citation generation. The website supports numerous styles and creates appropriately formatted reference lists in minutes. Bibme offers other services to improve your writing, including plagiarism check, grammar and style suggestions.

Citationmachine can help you format the reference list for journal publication or to your professor's exact specification. There are several options for AMA formatting, including "no URL" and "no et al." Automatic mode generates citations based on the article title search, and you can use manual mode in case the search does not return results.
Sometimes even an automatic reference generation tools can't help you finish the paper on time. When failing the class is not an option, check out our top ranking services. One them will surely help you complete the research before the submission deadline. And if your paper is ready, you can always improve it by using professional proofreading or editing services.